The Braubasis
Your Taproom
Mon–Thu 11–23
Fri 11–24
Sat 9–24
Sun 9–22
The Braubasis is the place to live what Viertelbier embodies for us. A meeting place for people, cultures and different lifestyles. Merging and creating new realities. Living the spirit of the times and experiencing culture. Living.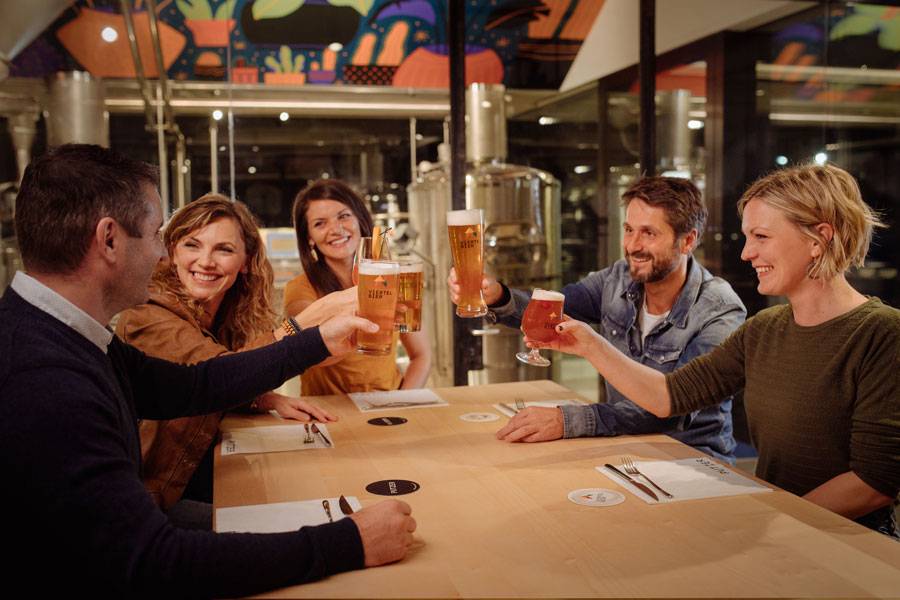 Located directly on the Pustertal Road the brewery and the Braubasis form a residential community with the Putzer restaurant. Enjoy our Viertel Bier as well as special aperitifs and wines, Pizza romana or home-style cooking in an extravagant atmosphere surrounded by our brewing rooms. Look over the shoulder of our head brewer Leo and experience first-hand how Viertel Bier is made.
You would like to visit us or celebrate with us and stay longer? Then book your room in our house here.
There's a reason to celebrate soon and you're looking for a location? You can reserve the entire Braubasis for you and your friends.
No room rental, only minimum consumption.
10 

 250,00 €
20 

 350,00 €
30 

 450,00 €
40 

 550,00 €
50 

 650,00 €
50 

 700,00 €
Beer tastings &
Brewery tours