Viertel Bier transports an attitude to life that we surround ourselves with every day, in the name and subsequently on the labels of the beer bottles. Viertel Bier is the answer to the constricting time of "social distancing", it is our desire for community and security. It is the belief in values that have left a lasting mark on our society. In the neighbourhood you are at home.
#myViertelBier
On the one hand, sustainability can be thought of in terms of the use of resources. On the other hand, the meaning of sustainability only becomes apparent in a greater satisfaction of the people in our society, in a more consistent quality of life, in a stable and natural environment that keeps an attitude to life at the centre and not an arbitrarily interchangeable product.
The "Viertel Bier – la birra del quartiere" already thematises this attitude to life in its name and subsequently on the high-quality label. The encounters of the people in their neighbourhood, in the park, in the alleys, the life of the artists, the night and the protective community. It is the wish for a colourful, inclusive future in which everyone can find their place.
BIO HELLES – "Living"​
The clothesline stretches between two windows. A curious cat watching passers-by. A flower pot, a gust of wind, a closed window. A chatter on the windowsill, the clatter of dishes, music from above. The varying succession of hours in one house or another. Life moves within the walls of a house.
Ambris – "Art"​
Improvisation on the street. The shared emotion. The moment captured. An evening at the theatre in perfect company. Letting oneself be overwhelmed by art and its disturbances. An ode to self-irony.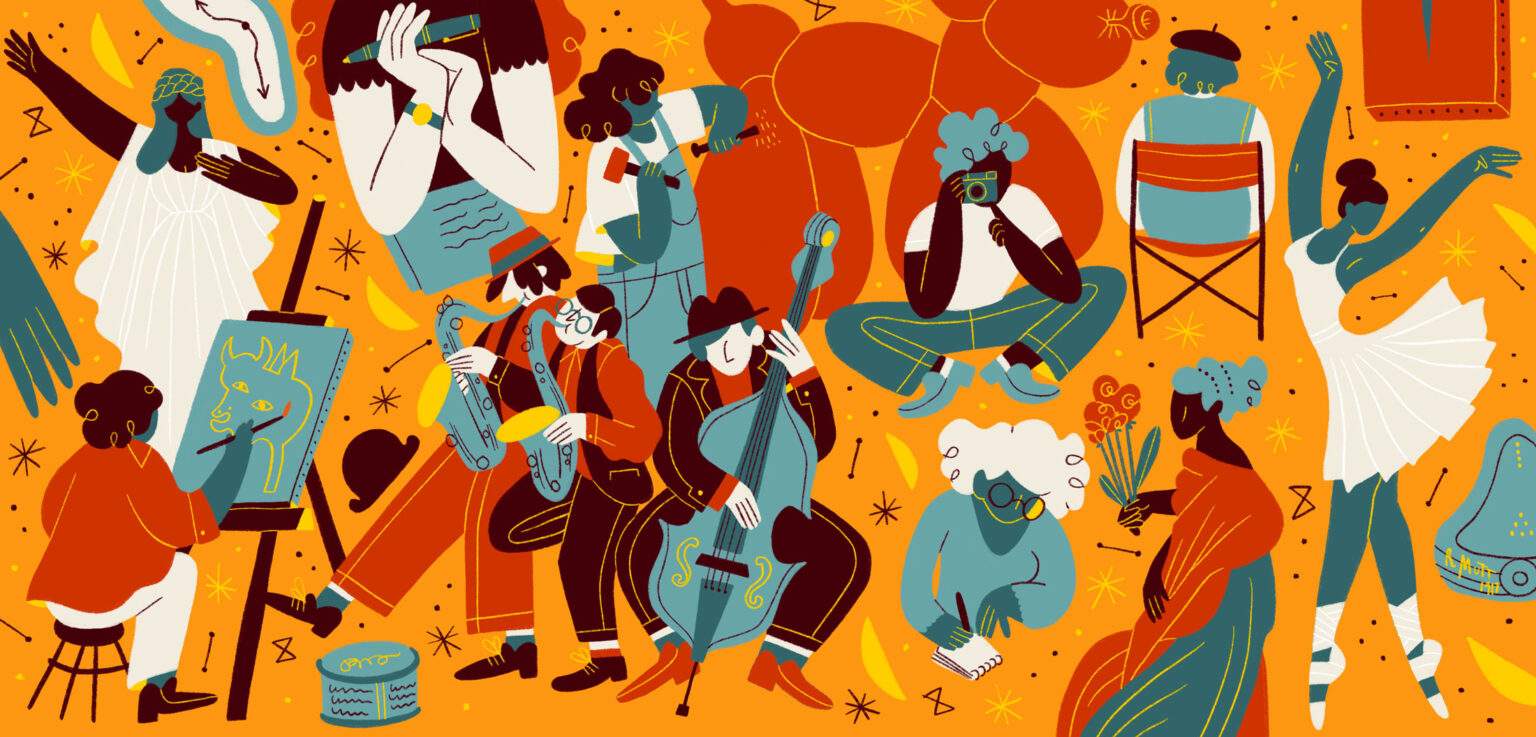 The brand philosophy of Viertel Bier was awarded in the categories "Best Label" and with the special award for the best brand philosophy "Best Brand Identity" at the international graphic competition "Solobirra Contest" in Riva in 2022.